Last Updated: Jan. 2, 2020
Most people know about Powerball or SuperLotto, but did you know about Bitcoin lotteries? With the world of cryptocurrency becoming more popular, it's understandable that lotteries for these coins have gained popularity. In fact, they've gained such mainstream notoriety that even publications like Fortune are writing about them.
You'll need Bitcoin to start playing. If you're new to Bitcoin and want to know how to buy it, check out our beginner-friendly guide to buying Bitcoin.
Ready to start playing? Here are some of the best Bitcoin lotteries for 2018.
6 Best Bitcoin Lotteries
Lottoland

Lottoland is a regulated Bitcoin lotto that's run out of Ireland. They can only accept entries from certain countries, which doesn't include the United States at this time, and you must be over 18 years old to play. But if you're able to enter the contest, the jackpot is at about 1,000 BTC for a win. These lottos have winners every day, with one in seven people winning something, according to their website. For people who do win, the payouts aren't always in Bitcoin; cash or a cash equivalent can be deposited to the winners' accounts.
If you're looking for a good, trustworthy way to start betting on Bitcoin, this is one of the most well-known, reputable sites. It brings in over $350 million a year, and has hundreds of employees.
FortuneJack
FortuneJack is another favourite site for Bitcoin lotteries, but it also includes other games like Blackjack and Bingo. In addition to Bitcoin, it accepts Doge, Dash, Litecoin, and Reddcoin. If you deposit one Bitcoin, they'll match it and give you one Bitcoin as well. They also boast a very fast deposit and withdrawal system, so you can keep your winnings. Like many casinos, you can come for the lottery, but will likely stay for the extra promotions.
YABTCL.com

Yet another Bitcoin lottery is what YABTCL stands for. Part of the gamble with Bitcoin lotteries is whether or not they're trustworthy and will pay out the winnings. YABTCL.com is widely agreed to be one of the most provably fair lotteries thanks to the imprint they specifically put on the blockchain. Some pros of this site are they give users a 25% referral fee, and users only need to hit on between two and six numbers. There's also a free lottery available to people that pays out in satoshi.
However, if you're looking for a simple design and just want to get your lotto on, then this may be a good choice for you. YABTCL occasionally runs free giveaways, so if you choose to play on this platform, be sure to check back.
FaucetHub

Navigate to FaucetHub's Lottery section for your chance to rake in the coins without putting up a cent. Lotteries are run all day long on this site, but there are some that don't require a deposit from their users. You do need to sign up to play, and "prove you're not a robot," but who doesn't love the chance at a free lottery?
The interface is simple and straightforward, and tells you how many tickets are in play. For example, at a glance, you can see that the drawing that happens in 11 seconds, has 16 players with 27 tickets, so you can calculate your own odds.
In addition to the ongoing lottos, there are also daily, weekly, and monthly options. You'll have to click around a little but the good news is that it doesn't look like a cheap casino interface with a ton of flashing lights. Also, you can bet more than Bitcoin, depending on the lotto you choose.
Crypto-Games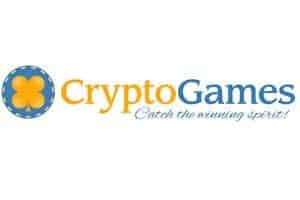 If you're more of a daily lotto person — or are too scared you'll get glued to the computer playing free five-minute Bitcoin lottos all day — then take a look at Crypto-Games. It doesn't take long to register, but it also isn't free. It can be a bit pricey.
One ticket costs 0.00010 BTC as opposed to others like FaucetHub where you can get a ticket for 0.00000010 BTC. However, that also means the payout is larger. So, if you have some bitcoin you're ready to play around with, and you don't want the pressure of buying a new ticket every five minutes, this might be a good option for you.
A bonus is that even though it's an online casino, the interface is really user friendly, with the gambling options clearly defined at the bottom of the main image.
Bitcoin Penguin

For people who want their Bitcoin lottos to look like a cute, mid-budget animated children's movie (nothing wrong with that), they'll want to take a look at Bitcoin Penguin. This is one of the places where US players can participate in the games, which are designed by a team with years of experience in the online gaming industry.
iTech labs has certified the site, assuring that it's random and fair, and although registration is required, that's also been certified by iTech labs. Those certifications are readily available on the site.
If you get tired of playing the lotto, there are hundreds of other Bitcoin games and promotions, which include matching users up to 0.9 BTC.
Tips For Finding the Best Bitcoin Lotteries
As the popularity of Bitcoin and cryptocurrencies continues to increase, you're going to see more and more sites like these pop up. So, if you don't go with these choices, you'll want to check for these aspects when deciding who you want to use your coin with:
Is it provably fair? Most sites will proudly feature this on their page if it is. If it's not, think twice.
Are there promotions? You want to make the most from your deposit, so see who will match the most.
How fast are the deposit and withdrawal times? This shouldn't keep you from playing on a site, but it's always good to know how fast you'll get your coin. Cryptocurrencies are volatile investments, so the value of your winnings may change. This is another reason you'll want to be aware of each site's cashing out policies.
Are there any red flags? Perform a quick Google search on the site's name along with the terms 'scam', 'fraud' or 'fair' to make sure there aren't any red flags, or try to contact their support people. Some sites, like Bitcoin Penguin, feature a chat box right there for anyone who needs help.
About Author
Users should be aware that if they click on a cryptocurrency link and sign up for a product or service, we will be paid a referral fee. This in no way affects our recommendations, which products we choose to review or our advice which is the sole opinion of the authors.
The opinions provided in this article are those of the author and do not constitute investment advice. Readers should assume that the author and/or employees of Grizzle hold positions in the company or companies mentioned in the article. For more information, please see our Content Disclaimer.