Quick-casual Mexican restaurant chain Chipotle (NYSE: CMG) announced fiscal 2019 fourth quarter results that beat expectations.
Revenue came in at $1.44 billion, slightly ahead of the the consensus estimate of $1.40 billion. The figure marked an 18% increase over the same period a year ago when revenues were $1.23 billion.
Third-quarter revenue grew around 15% so the performance marks an acceleration in top-line growth.
Adjusted earnings per share of $2.86 beat the consensus estimate of $2.78 by 3%. The figure was 66% higher than last year when earnings per share were $1.72.
Third-quarter earnings per share grew 77% so the fourth quarter results mark a slowdown in earnings growth.
The operating margin was 19% compared to 17% in the fourth quarter of 2018. This shows that profitability improved over last year, but was below where it was last quarter. The third-quarter operating margin was 21%.
HIGHER PRICED PROTEIN BOOSTING SALES
Comparable restaurant sales in the fourth quarter grew 13%. This was the 8th straight quarter of acceleration for the key industry metric. This was driven by an 8% uptick in transaction volume and a 5% increase in the average customer check.
Much of the recent traffic has been driven by Chipotle's limited-time carne asada promotion. The seasoned steak dish comes from a premium cut of beef, making it harder to secure supply. The company recently extended the product into the first quarter of the year much to the delight of its loyal followers.
Although it expects to run out of carne asada supply by the end of March, management is said to be exploring adding the item to the regular menu if enough high-quality supply can be sourced.
Chipotle opened 80 new restaurants during the quarter and 140 new locations for the full year.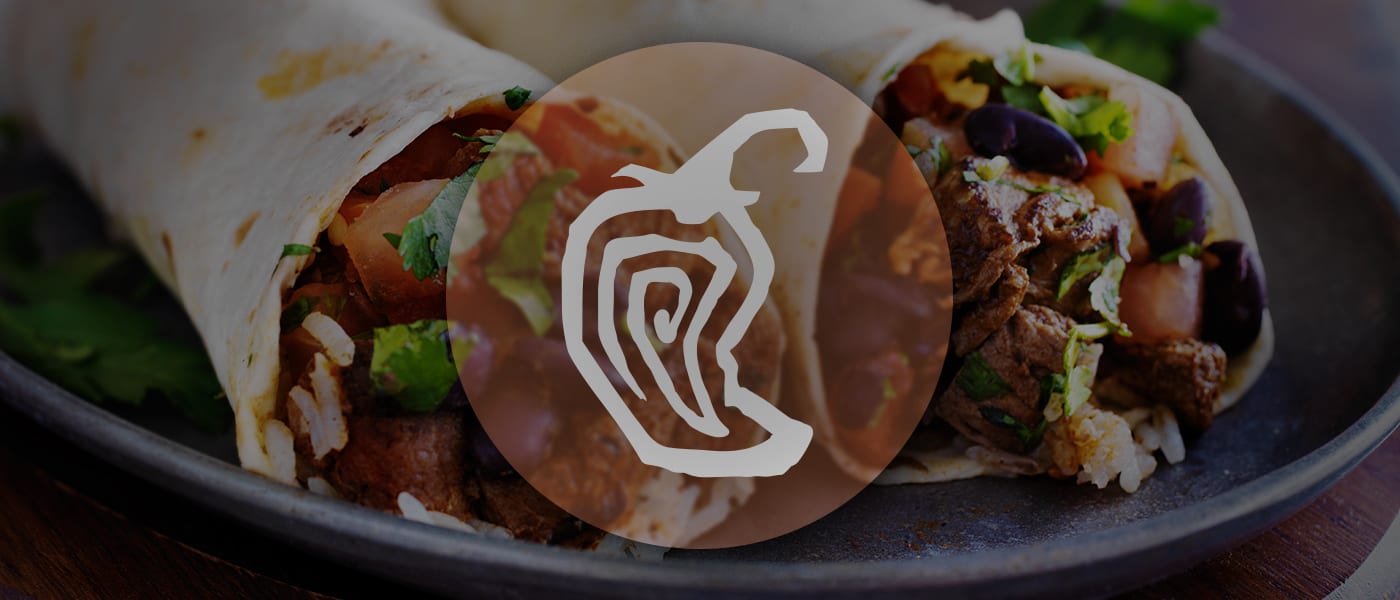 DIGITAL GROWTH DRIVING PERFORMANCE
Sales derived from the company's digital channel continued to be a major growth driver. Digital sales increased 78% in the fourth quarter and comprised nearly 20% of overall sales. Digital sales surged 90% in all of 2019.
The rapid growth in digital orders, which include delivery sales, has prompted Chipotle to test a new restaurant design to maximize the growth potential of the digital channel.
Full-year revenue increased 15% to $5.6 billion. The full-year operating margin was 20.5%, an 180 basis point improvement from 2018. Earnings per share for 2019 jumped 55%.
Investors are likely to be pleased but not elated with the results. Although sales growth picked up from the previous quarter, this was not the case with earnings growth. Earnings growth was solid but not as scintillating as in the third quarter.
Given that the stock nearly doubled in 2019, it likely would've required an acceleration in earnings growth in addition to sales growth to move the needle.
CMG stock is up 6% this year. This compares to a 2% year-to-date return in the S&P 500 index.
Chipotle shares are trading around 4.5-times trailing sales compared to the industry average of 1-times. 
Management is forecasting comparable restaurant sales growth in the mid-single digits for this year. It also expects to open 150 to 165 new locations in 2020. Half of these are expected to have drive-through lanes, dubbed "Chipotlanes", for digital order pick-up.
Staying in its lane seems to be the recipe for success with Chipotle. Despite outbreaks of food-borne illness a few years ago, customer demand for hormone-free meats and high-quality sides has served up strong sales growth. Capitalizing on consumers' appetite for convenience with digital ordering and delivery should keep growth healthy.
About Author
The opinions provided in this article are those of the author and do not constitute investment advice. Readers should assume that the author and/or employees of Grizzle hold positions in the company or companies mentioned in the article. For more information, please see our Content Disclaimer.