Garmin (NASDAQ: GRMN) has released results for its fiscal Q4 2019.
Revenue was $1.10B which was beat analysts' estimates of $1.01B
EPS was $1.29 which handsomely beat analysts' estimates of $1.05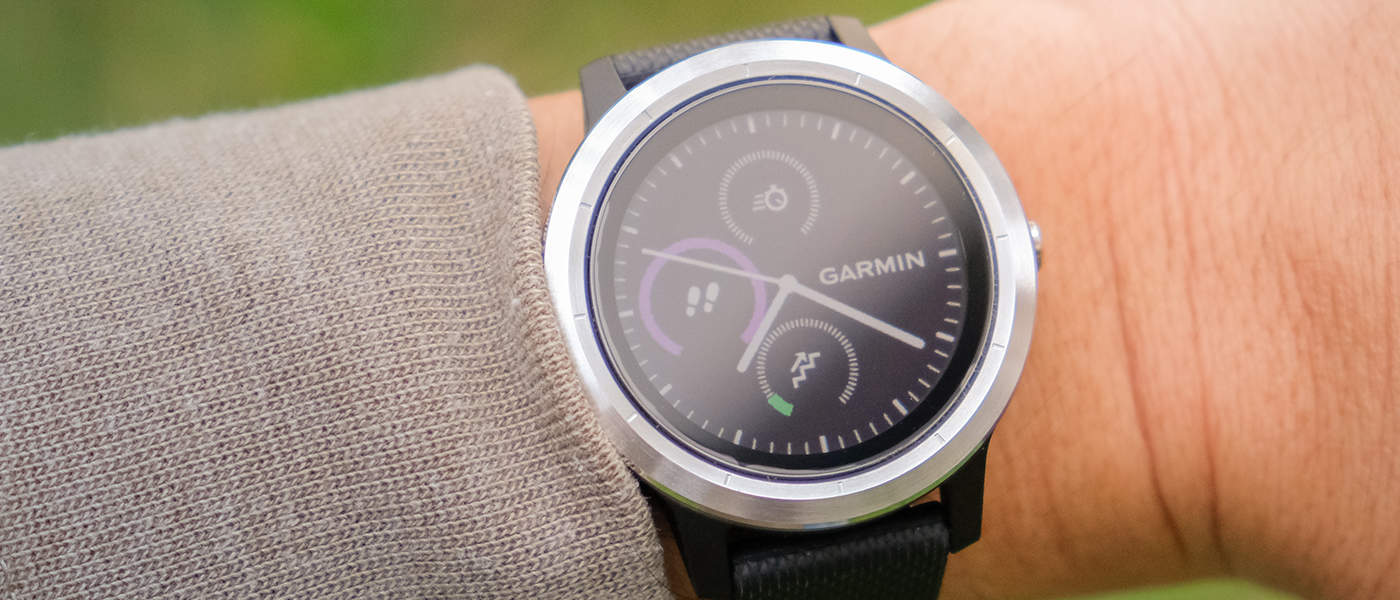 The stock has performed decently throughout the past year, increasing over 35% since the same time last year. The company's efforts into diversifying the company's product line seems to be working. Further, Garmin has an excellent reputation of making quality products in certain niche markets that it has a very good hold of. The strong dominance in many different niche markets continue pay off well for Garmin.
If You Take The Wrong Route, Just Recalculate And Adapt
Garmin is an American multinational technology company founded in 1989 by Gary Burrell and Min Kao in Lenexa, Kansas, United States, with headquarters in Olathe, Kansas. The company specializes in GPS technology for automotive, aviation, marine, outdoor, and sport activities.
Over the years, Garmin has weathered through many obstacles in terms of parts of their business. In 2008, Garmin partnered with Asus to create the Nuvifone, aimed at competing against the then-new iPhone offered by Apple. It ran a proprietary build of Linux as its operating system and was not nearly as well received as the iPhone's iPhone OS. Garmin would make a new version of the Nuvifone running Windows Mobile, and then switching to Android in 2010 before finally axing the product altogether.
Garmin has also seen a massive decline in its car GPS product line as newer cars often come with the navigation already built-in, or rely on software such as Apple Carplay or Android Auto to interface with Google Maps, Apple Maps, or Waze, making a standalone GPS unit redundant.
Garmin seems to have shrugged aside all these troubles, since it is still a very dominant player in niche markets with products such as handheld hiking GPSes, marine-use GPSes, fish and dog finders, and perhaps most important of all, avionics designed for small turbine planes such as GPS navigation equipment and weather sensors.
In recent years, the company has also been pushing heavily into the wearable tech space with its own line of smartwatches and fitness trackers which compete directly with the likes of Apple's Apple Watch, and Fitbit. It remains to be seen if this push will be successful. Last November, Google announced that it was acquiring Fitbit in an effort to enter the wearable technologies space. Garmin is certainly up against many powerful competitors with virtually unlimited amounts of cash. For reference, the market cap on Garmin stands at about $18B right now while Apple and Google come in at market caps of $1.39T and $1.04T respectively.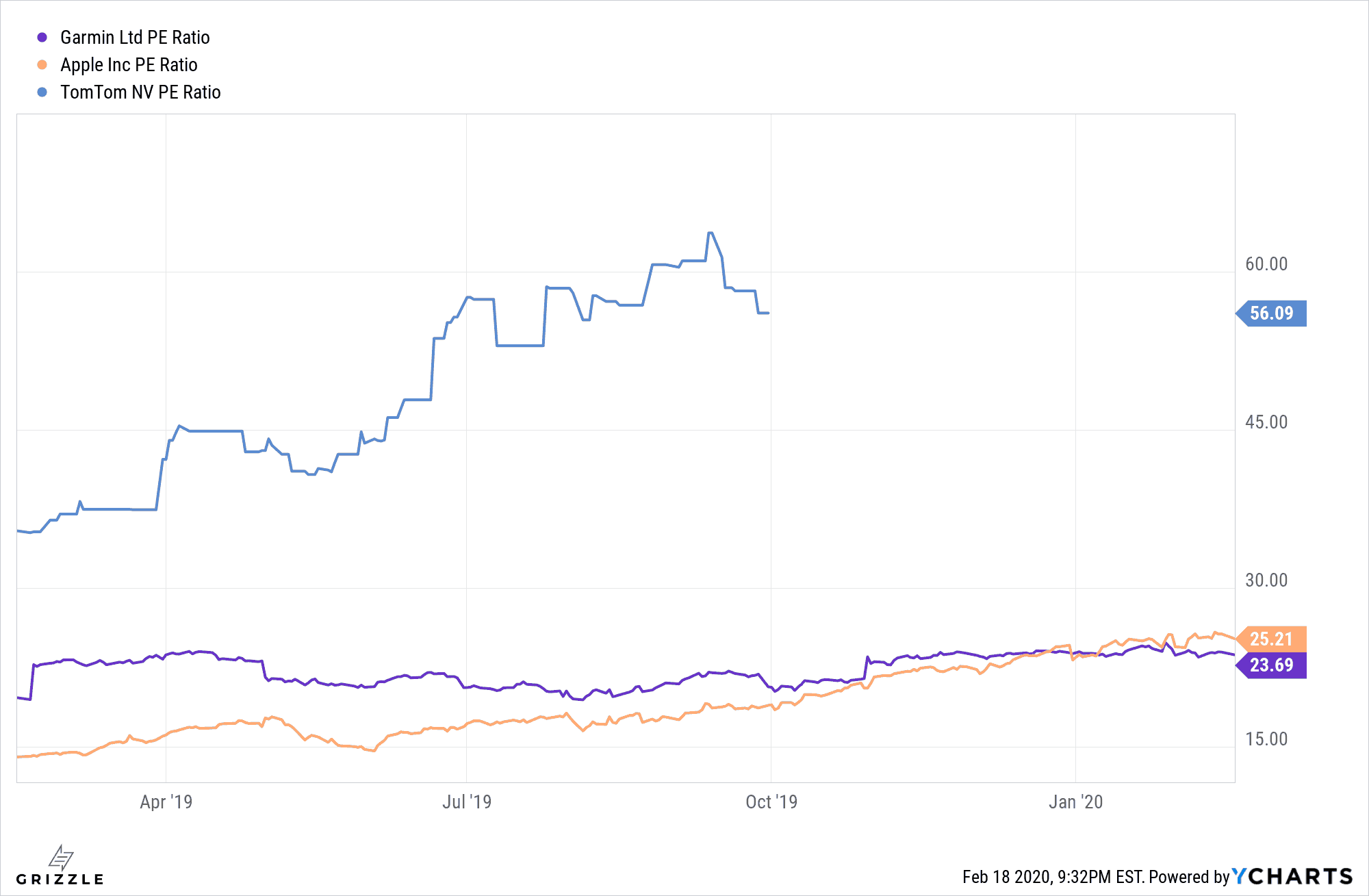 Garmin's P/E ratio has been slowing creeping upwards in the past year and is now just slightly below that of Apple's. At these levels the stock seems a bit overvalued especially if you consider the growth prospects of Apple versus Garmin, with Apple having the clear edge in their ability to grow on the bottom line due to its very loyal customer base and cult-like status. According to SeekingAlpha, Garmin's forward P/E ratio stands at 35.95% higher than the industry average and is rated a "C-" in terms of value.
About Author
The opinions provided in this article are those of the author and do not constitute investment advice. Readers should assume that the author and/or employees of Grizzle hold positions in the company or companies mentioned in the article. For more information, please see our Content Disclaimer.