Shopify (NYSE: SHOP, TSX: SHOP) reported their Q4 2019 earnings today.
Revenue was $505.2 million beating analysts' expectations of $482.08 million.
EPS was $0.43 which handsomely beat analysts' expectations of $0.24.
This stock has been on an absolute tear for the past year, almost tripling since February 2019. When it comes to stock performance in the tech sector everyone loves to talk about the great performance of companies like Tesla, when it comes to eCommerce people always talk about Amazon or Alibaba.
But Shopify is becoming a bigger and bigger player in the space and it has largely flown under the radar for a company of its size in terms of media coverage. This earnings report provides further validation of Shopify's dominance in this market.
Shopify shares have popped over 7% pre-market on Wednesday following the release of this report. Move aside Tesla, Wall Street has a new tech favourite.
First Of All, What Does Shopify Even Do?
Shopify offers online retailers a suite of services including payments, marketing, shipping and customer engagement tools to simplify the process of running an online store for small merchants. In simpler terms, Shopify allows small businesses to easily set up an online store and establish a presence with their own personal brand.
This is a fundamentally different approach to eCommerce compared to Amazon who forces you to set up a page on their platform. When someone buys something off of Amazon, they don't think of it as buying it off of Joe Blow, they think they bought it from Amazon. Shopify lets you set up your own online store with your own branding and provides support and handles transactions.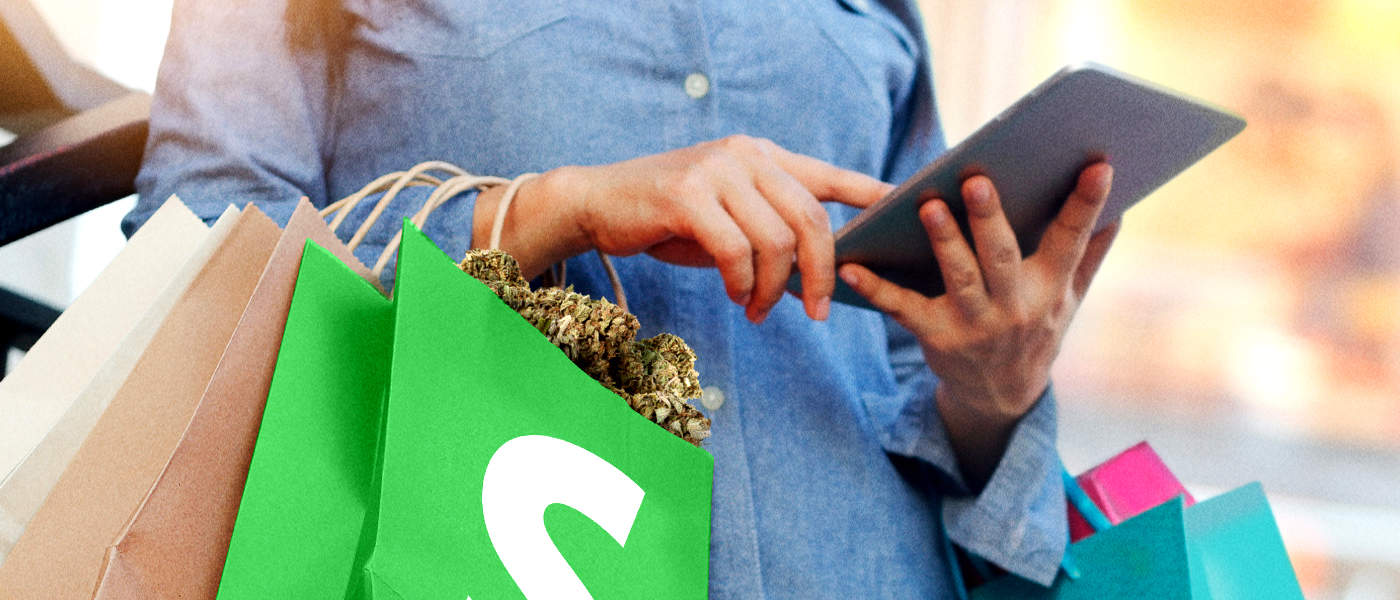 There is big money in this business, and it isn't just small business who use Shopify. When Ontario legalized recreational marijuana back in October 2018, the official Ontario Cannabis Store was built using Shopify.
Among Shopify's most famous clients, Kylie Jenner's Kylie Cosmetics is built and managed with Shopify. Other clients include companies like Tesla, Nestle, and Budweiser.
Maybe it's because of Shopify's preference to stay in the background instead of promoting their own brand that has caused it to receive less media coverage than other big tech companies. This model works brilliantly for Shopify though, the company does not need massive advertising budgets and secretly pulls the strings to all the customized eCommerce sites that are run by big and small businesses alike.
If You Could Go Back In Time One Year, Would You Buy Tesla Or Shopify?
Taking a look at the one-year chart, you actually would have done better if you bought Shopify stock instead of Tesla stock.
It is worth noting that in the same time frame, the S&P500 has only gone up 24.35% (still one of the best years in history for the S&P500).
Valuation Metrics Do Not Apply to Shopify
If you're thinking of buying shares in Shopify, or if you are already a shareholder, you may be tempted to look at some valuation metrics for the company. However, doing so would be a mistake. If you feel tempted to do so, just turn off your screen and walk away.
According to Yahoo Finance, the company currently sits at a P/S multiple of over 40, a PEG ratio of over 50 and a forward P/E ratio of over 500. At these levels, all of these metrics are essentially meaningless. To say that Shopify seems overvalued here would be the understatement of the century. This certainly is not a stock for any value investor since no value can be found here.
That being said though, it doesn't mean you should sell the stock either. Shopify has continued to roar higher on pretty much a weekly basis.
About Author
The opinions provided in this article are those of the author and do not constitute investment advice. Readers should assume that the author and/or employees of Grizzle hold positions in the company or companies mentioned in the article. For more information, please see our Content Disclaimer.