Bottom Line: The problems the cannabis market now faces were foreshadowed in-depth nearly 2 years ago by Grizzle ("Up in Smoke: The Overvalued Haze of Marijuana Stocks", Feb. 4, 2018). In this report, we analyze if the rollout of new cannabis products in 2020 will rescue the industry from the problems of its own making.

Bottom Line: Constellation brands ultimately chose to put their current CFO and board Chairman of Canopy into Canopy's CEO seat. We outline the moves investors should expect from this new leader and what it could mean for Canopy's stock price.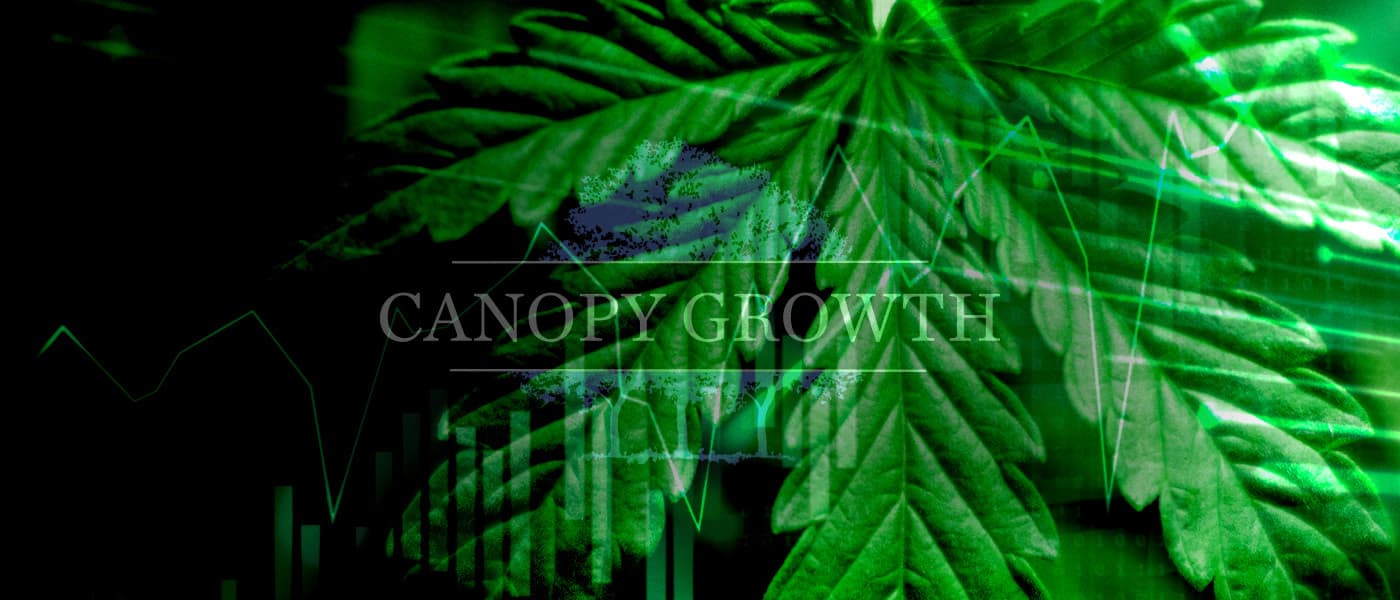 Bottom Line: 48North's outdoor flower had 30% lower THC levels than indoor but was grown for 90% cheaper. On a cost per mg of THC basis, outdoor flower is still 80% cheaper to grow, making it a no brainer for any licensed producer. Outdoor is going to upend the cannabis market in more ways than one starting with the 2020 harvest.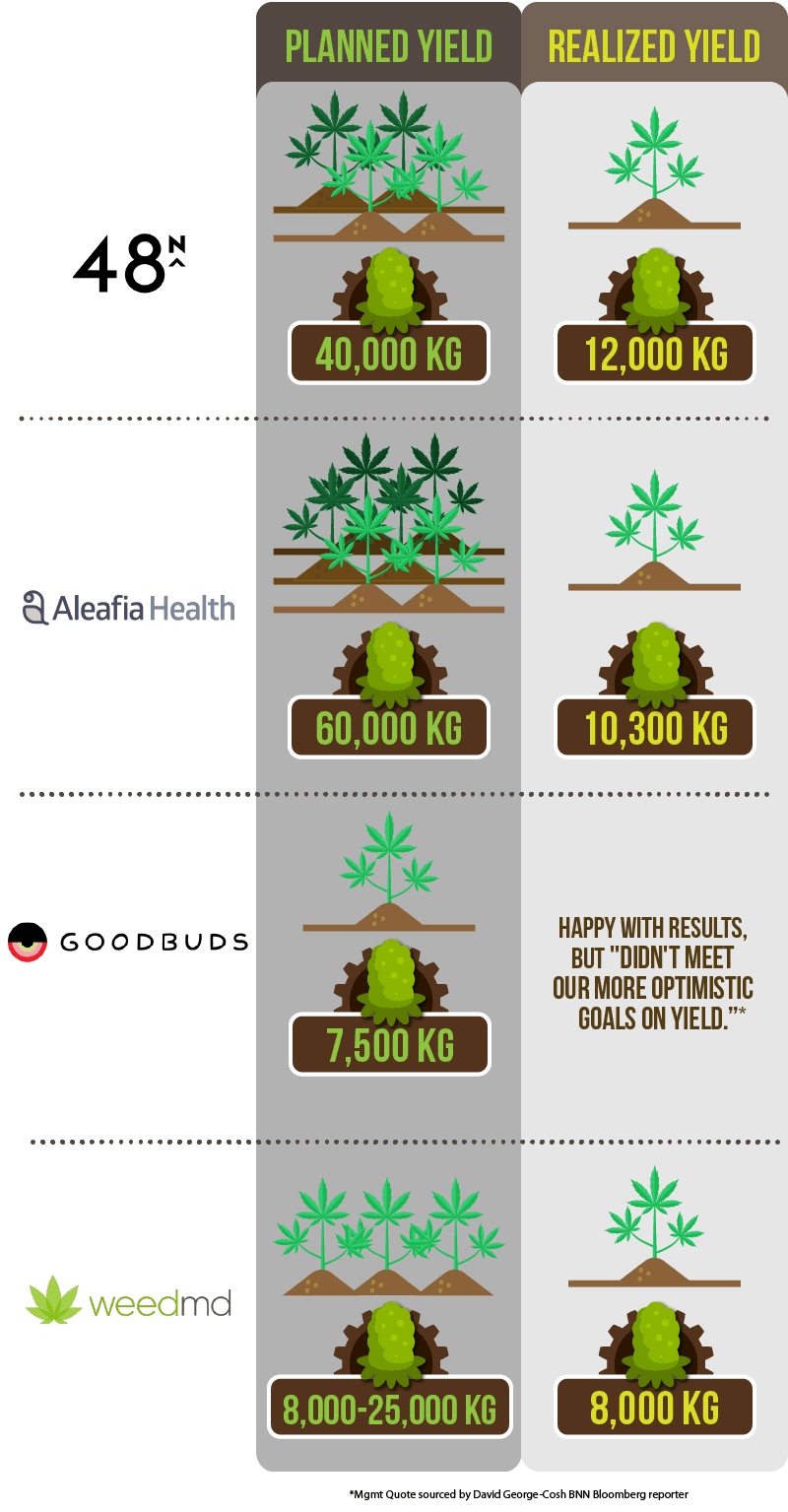 Bottom Line: Ontario needs 1,000-1,500 stores for adequate consumer coverage. The new rollout would take 4 years to get to 1,000 stores so more needs to be done. This regulation change will still push up sales significantly for the province and for Canada as a whole. A much-needed change. 
Canada Inventory Situation is Ugly

Bottom Line: An excellent analysis of how much vape and concentrate sales have performed in U.S. states since the vape scare began.

The cannabis sector bounced back this week driven by some excitement around cannabis 2.0 and the news that Ontario is speeding up the dispensary licensing process. Globally, stocks were up 3.3% while in the U.S. and Canada stocks were up 4.3% and 2.5% respectively. U.S. names are underperforming by only 3% year to date.
We've been watching the performance of the U.S. and Canadian stocks closely and U.S. stocks are definitely where you want to be invested. Since the end of September, U.S. stocks are down 16% while the Canadian LPs are down 30%. Investors should begin building a long-term position in a basket of the top five U.S. operators, but save some extra cash to buy on any weakness in 2020.
An upcoming catalyst to watch is a UN meeting in March 2020 to potentially deschedule cannabis as a schedule 1 drug. If this goes through with America's blessing it could set the wheels in motion for federal legalization sooner than later. Once the recent vaping crisis is resolved we should also see a bounceback in the U.S MSOs.
The overall marijuana index outperformed the S&P by 2.6% and the TSX by 3.3% this week but has underperformed by 61% and 55% YTD.
Market Outlook
There are now question marks on whether increased sales from cannabis 2.0 products will lift the stocks. Capital markets are largely shut to cannabis companies right now, which is a problem when the business models are built on rapid expansion and big deficits.
Price compression has arrived and will drive cannabis stocks lower over the next 6-12 months in our view without a new regulatory catalyst. Canadian cannabis investors should not be putting more money into the sector until retail prices find a bottom.
U.S. stocks will continue to outperform Canadian LPs from here in our view with more catalysts potentially on the horizon. At the first whiff of nationwide U.S. legalization, investors should pile into the largest MSOs and hold for the long term.
Canadian LPs are still stuck in a legal market growing slower than investors expected, making it hard to show the revenue growth embedded in their trading multiples. LPs are showing slow growth in 2019 and even with the 2020 rollout of edibles, vapes, and topicals growth is unlikely to exceed 150% in 2020. U.S. operators in comparison are growing revenue 150%-300% in 2019 and at similar rates or better in 2020. With analyst consensus wildly too high for Canada LP's in 2020, there may still be downside in the sector


United States
Canada
International
The opinions provided in this article are those of the author and do not constitute investment advice. Readers should assume that the author and/or employees of Grizzle hold positions in the company or companies mentioned in the article. For more information, please see our Content Disclaimer.