In a recent filing with the US Securities and Exchange Commission (SEC), well-known pot publication High Times stated that the press release indicating that they would be accepting Bitcoin in their Initial Public Offering (IPO) was 'distributed in error' and the company will not be the first to accept cryptocurrencies as part of their public capital raising efforts.
Maybe the team behind the High Times IPO was high when they issued the press release which included a public statement from the CEO just two weeks ago on August 2.
High Times IPO Would have been First to Accept Cryptocurrencies
High Times bills itself as the 'preeminent source for cannabis information since 1974' and while the brand is certainly established and well recognized among aging cannabis connoisseurs, the company appears to be struggling as millennials become increasingly interested in pot.
As markets like Canada legalize recreational marijuana and more US states liberalize dated marijuana laws, interest in the topic has exploded. The increased competition and opportunity to re-establish the brand led High Times to announce plans to take the company public in late July 2017. Details of the public offering later emerged in January 2018 noting that the company would be seeking to raise $50 million through a listing on the Nasdaq.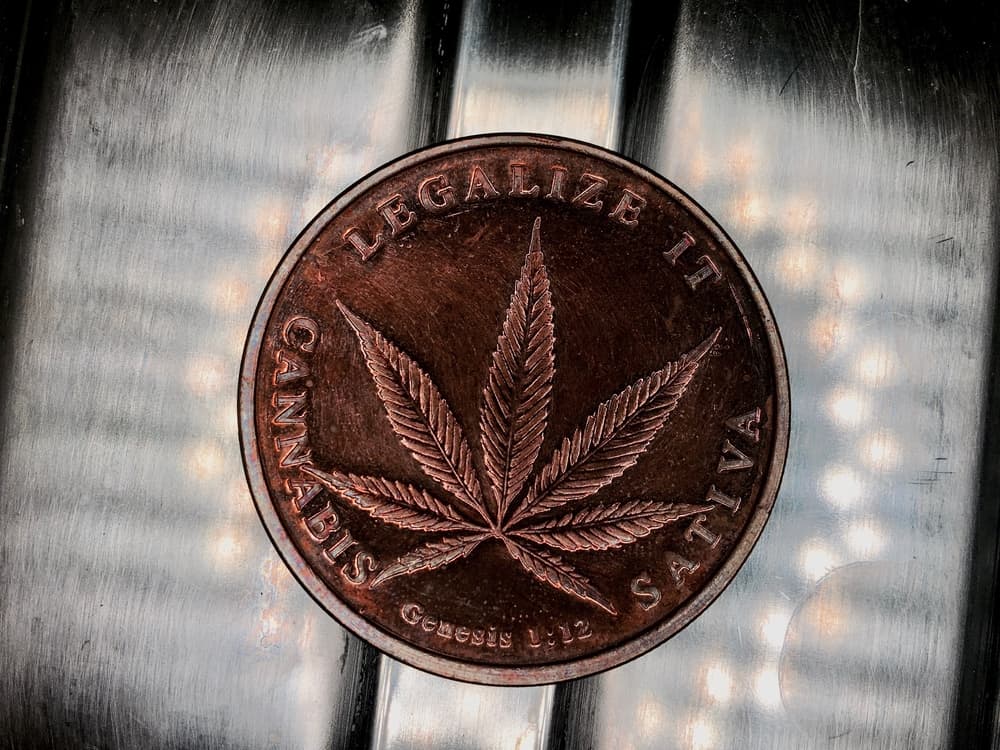 The company certainly needed the capital injection with financial statements indicating the company operated at a net loss of over $24 million and generated a measly $118,000 of cashflow for the year ending 2017.
The High Times IPO also took advantage of 'Regulation A+', which is an SEC approved mechanism to allow crowdfunding of private companies in advance of their IPO. As interest in publicly listed marijuana stocks has grown over the past year, perhaps as a publicity stunt or perhaps to further broaden the options for potential investors, High Times announced that they would be the first company to accept Bitcoin and Ethereum from investors through Regulation A+.
Now we're taking another step into the future, not only as one of the first cannabis-related brands to go public on the Nasdaq but also as the first to allow Bitcoin and Ethereum as part of our public capital raise.
Adam Levin, CEO High Times
Given the news today through the subsequent SEC filing that this announcement was 'distributed in error' and the company would not be accepting Bitcoin as part of its Regulation A+ offering, either the publicity stunt ran its course or someone behind the High Times IPO realized that the SEC doesn't condone crypto investing at this point.
The Intersection of Crypto and Cannabis Investing
While the opportunity to open up cannabis investing to those interested in crypto didn't work out for the High Times IPO, there have been many other attempts to look at the intersection of these two trends in millennial-focused investing, something we at Grizzle also strongly believe is part of the Language of New Money.
Weed-related Coins and ICOs
The anonymity and lack of reliance on third parties provided by cryptocurrencies is very useful for the industry and consumers wishing to keep their transactions private while marijuana exists in a legal grey area in the US.
Throughout the ICO craze of 2017-2018, there has been no shortage of crypto projects related to cannabis. Most of them have slick names like dübercoin and turned out to mostly be a marketing gimmick to attract hype or excessive capital like many ICOs.
However, several coins have been around since 2014, such as PotCoin, CannabisCoin and DopeCoin, and are attempting to solve a real problem for the cannabis industry: how to store and transfer money. Given that marijuana is still classified as an illegal drug in the US, companies operating in the states where marijuana is legal such as Colorado and Oregon, have had significant issues dealing with banks.
The anonymity and lack of reliance on third parties provided by cryptocurrencies is very useful for the industry and consumers wishing to keep their transactions private while marijuana exists in a legal grey area in the US.
Blockchain Applications for Cannabis Supply Chain
Over the longer term the more interesting intersection between these two industries is in how the marijuana industry manages its supply chain. Marijuana's value is partially based on its purity and potency (THC and CBD content in the case of marijuana), similar to other commodities like coffee and blockchain technology would ensure that products reaching the consumer go through the appropriate safety and quality controls.
Blockchain and cryptocurrencies offer solutions to these problems through their tamper- and censorship-resistant ledgers. Every step along the supply chain of a cannabis product could be recorded into the blockchain, including test results on THC/CBD content, ensuring that the final customer would know precisely what they were getting.
Cryptocurrencies such as Paragon have intended to specifically address this issue, by "revolutionizing supply chain tracking for the cannabis industry". However, as has been pointed out on social platforms like Reddit, there are many open questions about the project.
Furthermore, since similar supply chain providence issues exist across a number of industries there's no need for a cannabis specific blockchain or cryptocurrency other than marketing and hype. It's much more likely that to solve these supply chain problems other more generalized blockchain projects are likely to succeed in this space.
Privacy and Security Concerns
Another interesting intersection between cannabis and crypto could be in consumer protection. As marijuana is legalized by more and more jurisdictions the consumers of those legal products either in person or online, may have their personal and banking information recorded in various databases.
Should those consumers decide to travel to places where marijuana is not legal, and that includes the US for now, its possible that this information could be used against them.
Online sales only – no cash – will ensure that your legal marijuana purchases will result in your name and address ending up in dozens of insecure databases.

Good chance that'll come back to haunt you, e.g. when trying to enter the USA after Visa gives the records to US customs. https://t.co/zmQ6Z1TQw9

— Peter Todd (@peterktodd) August 14, 2018
While crypto got much of its 'bad rap' by being used to purchase illegal drugs from online markets such as Silk Road, paying in Bitcoin for your next joint may be a viable solution in legal marijuana markets in the future.
About Author
The opinions provided in this article are those of the author and do not constitute investment advice. Readers should assume that the author and/or employees of Grizzle hold positions in the company or companies mentioned in the article. For more information, please see our Content Disclaimer.